Contact NKS Stainless Testing
Have questions or want to give us feedback? Please fill out the form below.
---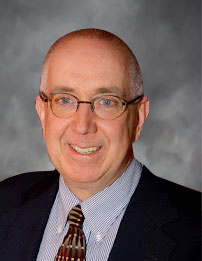 Clayton Thesen – Stainless Steel Testing Metallurgical Engineer
Clayton is a 1980 graduate of Drexel University with a B.S. in Material Engineering. He has extensive experience in both the manufacturing and fabrication of flat rolled stainless steel products. He has worked in process and product metallurgy at Carpenter Technology, Allegheny Ludlum and Combined Metals of Chicago. He also has experience stamping and deep drawing of various alloy systems at Duracell, Schick Razor and Utitec Inc. Primary areas of responsibilities have included process and product development, metallurgical control of product, industrial problem solving and material selection and application. Clayton has managed technical projects, operated metallurgical laboratories and supervised metallurgical, engineering and quality control personnel. He over sees the operation of the Metallurgical Laboratory at NKS and enjoys addressing customer material application and fabrication issues.
NKS Stainless Steel Testing
560 Santa Rosa Drive Des Plaines, Illinois 60018
Phone: 1-800-722-5029
Fax: 1-847-824-7250
Cell: 1-860-580-9601
---